About Our Products
is a Fren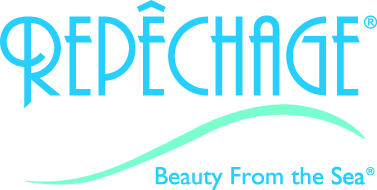 ch word meaning "to rescue," or to "give a second chance." Since 1980, Repêchage has meant a second chance for beautiful skin and a successful business. Repêchage is a name synonymous with serious scientific skincare and dedication to the professional skincare industry. Repêchage has developed a full range of skincare and bodycare treatments, products, and make-up, all based on select nutrient-rich organic seaweed plants harvested from the Brittany coast of France. Repêchage seaweed is freshly harvested from the sea; therefore, it is grown without the use of conventional pesticides or artificial fertilizers. Their unique method of seaweed processing retains all the vitamins, minerals, and amino acids and assures that it is processed without ionizing radiation or food additives. The treatments and products are based on the latest skin science, with proven results and long-term benefits. Repêchage is 100% certified organic, and is proudly made in the United States, developed and manufactured in Secaucus, New Jersey. Discover for yourself how Repêchage can become your second chance for healthy, beautiful skin.
Bio Jouvance Paris BIO MASQUE products are creamy and gentle masques formulated by internationally acclaimed chemists. The combination of time-tested techniques and natural ingredients gives Bio Jouvance Paris BIO MASQUE products the ability to achieve desired results for various skin types. Each Bio Jouvance Paris BIO MASQUE product is packed with various natural performance ingredients such as Azulene and Chamomile Extracts, Aloe Vera Extract, Strawberry Extract, Grape Seed Oil, Milk Proteins, anti-oxidants and other natural extracts, depending on the skin type. Check out our Anti-Oxidant Chocolate Creamy Masque. It's delicious!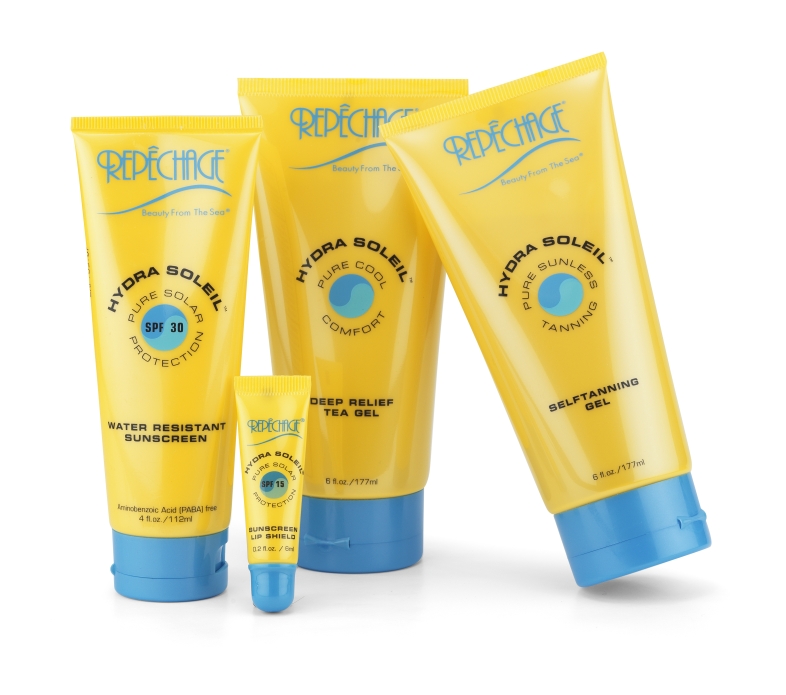 Our two Repêchage Hydra Soleil products are based on the most advanced technology for safe, effective tanning with or without sun. A complete range of products incorporating the latest skincare technology to protect, tan, and soothe. We also offer solar care products by Fallene, which has worked extra hard to develop some of the worlds finest line of skincare products, for protection from the fullest spectrum of solar radiation. Fallene's different formulas are each mineral based, free of chemical sunscreen filters, and carefully engineered to balance specific needs and conditions and offer you unparalleled defense against the relentless effects of the sun.
Circadia is the art of medicine, the application of science, the look of beauty. Peter T. Pugliese, MD has been the undisputed pioneer of cosmetic research, formulation and education in the field of skin health. Over 40 years of research in the field of anti-aging has earned him numerous awards and patents. Circadia is his proven formula for success in skin health.
Kanshi is a colorful collection of facial care, body care and lifestyle products with organic ingredients inspired by the flavors of West Africa, including Papaya, Mango, Coconut and Shea Butter. Lush aromatic scents and carefully selected natural ingredients are the hallmark of all Kanshi products. All products are paraben free, are 100% certified organic, and are not tested on animals.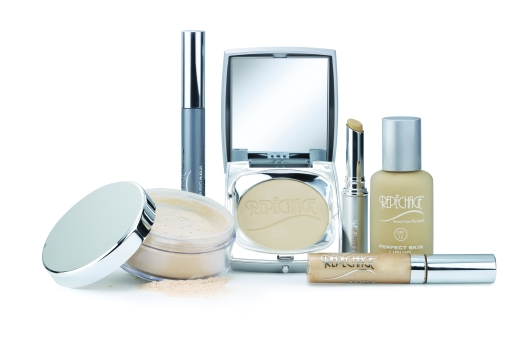 Repêchage seaweed-based makeup creates a perfect canvas, delivers superb protection without comedogenic substances, and is truly a skincare specialist's choice for the perfect complexion for all skin types. Seaweed in essence is a concentration of seawater and can be considered a specific branch of plant therapy whose richness is drawn from the sea, not the soil. Seaweed is an ideal, balanced, and organic ingredient to treat and prevent environmental induced aging. Seaweed does not suffer from deficiencies and is rich in minerals, trace elements, vitamins, amino acids, phyto-hormones, and polysaccaride.
We use Lycon precision waxing. Lycon is the professional choice in quality waxes. Lycon quality hair removal waxes, developed in 1978 by Lydia Jordane, an internationally acclaimed beauty therapist, are used by exclusive spas and salons around the world. Lycon's success stems from Lydia's painstaking attention to detail and her unyielding drive to create the perfect wax that therapists can use with confidence to achieve completely hair free results for all types of hair growth. Using only the finest natural resins, bees wax and aromatherapy ingredients, Lycon delivers superior results, removing stubborn hair as short as 1mm (1/16"). At the same time, Lycon's low temperature, super pliable and gentle formulas provide nurturing and skin conditioning benefits for extra client comfort. Lycon Precision Waxing offers a choice of hot, strip, and Lycon's unique Lycojet waxes, complemented by Lycon's pre- and post-waxing lotions and accessories, allowing the right combination to be tailored for total customer satisfaction.
We also use Satin Smooth wax. Satin Smooth is antibacterial and turns skin into silk. Satin Smooth is designed to cool and moisturize skin while reducing irritation. Satin Smooth is formulated to relax hair shaft for easy hair removal. Satin Smooth is recommended for tanned dehydrated skin. Satin Smooth is excellent on delicate and sensitive areas. Satin Smooth is for fine to medium hair and all types of skin.