Strictly Skin Care was founded in 2006 by myself, Gitangelique, and my mother Yolanda. As a dynamic mother/daughter team, we share the same enthusiasm and passion for beautiful looking skin. Together, we have more than 30 years experience in advanced skin care. As part of our commitment to using the best products available, we are the exclusive providers of Repêchage and Circadia products in the Sedona, Arizona area. We also use Bio Jouvance.
At Strictly Skin Care, we pride ourselves in customer satisfaction. We specialize in deep cleansing and exfoliation, peels, anti-aging treatments, multi-layer skin hydration, non-surgical face lifts, reduction of fine lines and wrinkles, face and body waxing, and makeup application, We also perform therapeutic hand and foot paraffin treatments, sea spa hand and foot treatments, Ayurvedic manicures and pedicures, and body treatments. Anyone interested in looking younger and having healthier looking skin will benefit from the knowledge, experience, and excellent customer service offered by Strictly Skin Care. Get in touch with us today.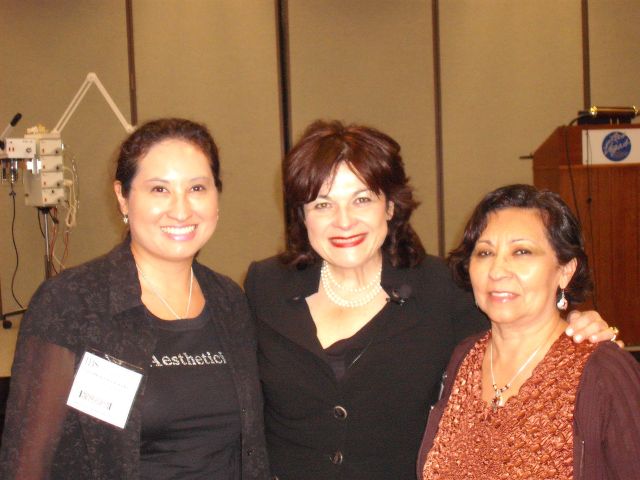 Gitangelique and Yolanda Sani, with Repêchage founder Lydia Sarfati (middle). Taken at IECSC Las Vegas, 2010.